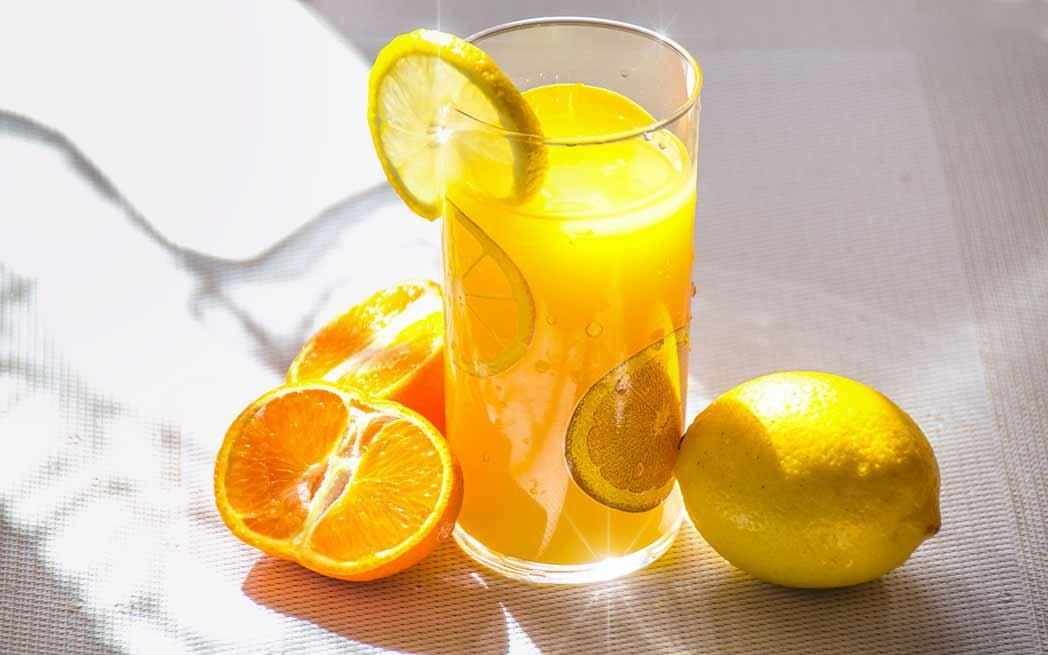 As promised, here is the second part of my previously published article, Stay calm and keep your immunity strong, in which I described basic precautions that everyone should be taking and natural products (nutraceuticals), which can be used to reinforce immunity during these challenging times due to the Covid-19 pandemic.
Each year, more than 20,000 deaths occur in the United States alone due to infection with influenza virus and from complications arising from post-infection.¹
SELENIUM (SE)
Selenium is a trace mineral found in food, water and soil. It is also a micronutrient. According to Mercola's website, "It is estimated the 0.5 to 1 billion people worldwide suffer from a selenium deficiency while even more consume less selenium than is necessary to provide disease prevention basis." It is a powerful antioxidant and is needed for a healthy immune system. Selenium also aids the elderly in that it helps reduce cognitive decline. It is also an anti-cancer.
In a study published in 2001 researchers found that mice infected with influenza virus and provided with selenium supplementation faired far better than their control counterparts. They concluded, "These results demonstrate that adequate nutrition is required for protection against viral infection and suggest that nutritional deprivation may be one of the factors that increase the susceptibility of individuals to influenza infection."²
Some individuals may have difficulty absorbing selenium. They include people who receive dialysis, those living with HIV and those who have gastrointestinal conditions such as Chron's disease.
The following are the National Institutes of Health's recommendations:
Age recommended dosage of selenium
Over 14 years – 35 mcg daily
4 to 8 years – 30 mcg daily
7 months to 3 years – 20 mcg daily
Birth to 6 months – 15 mcg daily
You can get selenium in your diet by consuming the following:
Fish and seafood – sardines, oysters, clams, halibut, shrimp, salmon, crab
Meat – ham, beef, turkey, chicken
Cheese – cottage cheese
Eggs
Brown rice
Sunflower seeds
Baked beans, mushrooms, oatmeal, spinach, milk, yogurt, lentils, cashews and bananas
VITAMIN C
Vitamin C is another major reinforcer of the immune system. It helps produce white cells, complement proteins and interferons.
Linus Pauling, renowned researcher and vitamin C advocate, proposed that the common cold could be eliminated through administrating mega doses of it. He advocated vitamin C for the treatment of cancer as well. He pushed for intravenous vitamin C treatments because high oral doses caused diarrhea.
'Indian researchers reported that in vitro studies have indicated that vitamin C has a "50% inhibition of influenza viral proliferation.³'
Some doctors of natural medicine prescribe high doses of intravenous vitamin C up to 10 000 mg daily to treat cancer. Recently Dr. Joe Schwartz said on CTV News that there is ongoing research happening with intravenous vitamin C for flu. Dr. Schwartz did not advocate this treatment, however, because he said the research is not conclusive.
Indian researchers reported that in vitro studies have indicated that vitamin C has a "50% inhibition of influenza viral proliferation."³ They described that high levels of vitamin C seem to arrest the gene cell cycle thereby shutting it down by inhibiting viral replication.
They also added that "Ascorbic acid also has been observed to affect a sustained antiviral effect against influenza in the presence of iron, which may be due to the pro-oxidant effect of vitamin C." 4
The authors of this paper suggested that the inhalation of vitamin C could be useful in introducing higher dosages into the body and a method to do so should be developed.
GREEN TEA
In a study published in the BMC, Complementary and Alternative Medicine Journal, researchers completed a study to see if green tea offered effective prevention against influenza infection. The study consisted of 200 people divided into experimental and control groups. Results affirmed that drinking green tea catechins and theanine may clinically prevent influenza infection. 5
ST. JOHN'S WORT
St. John's Wort has a reputation as a nutraceutical for use against depression. It is also a most effective anti-viral and antibacterial because it contains hypericin and pseudohypericin which is effective against herpes simplex 1 and 2 as well as influenza A and B. 6
ELDERBERRY
The Journal of International Medical Research published a study in 2004 on the efficacy and safety of oral elderberry extract on influenza A and B. The study consisted of 54 volunteers, 26 of them were given elderberry extract syrup (15 ml 4 times per day) for 5 days. The researchers found that "symptoms were relieved on average 4 days earlier in those taking the extract than those in the control group." 7
'Elderberry has been used in folk medicine for centuries to treat influenza, colds and sinusitis, and has been reported to have antiviral activity against influenza and herpes simplex.8'
As you can see there are many nutraceuticals available to help reinforce your immune system. In my opinion, one of the major problems we are facing with Covid-19 is that many of us have weak immune systems. This is due to excessive stress in modern living, environmental toxins, unhealthy living such as smoking, drinking and using drugs, and lack of adequate sleep to name but a few.
Our immune systems are often like an overdrawn bank account. In Chinese medicine during ancient times, doctors were only paid for the number of patients under their charge that they kept healthy. In Chinese medicine, we are taught to practice healthy living and teach it to our clients while they are healthy so that they have protection – or a Jade Screen – against the evils of the world (i.e. viruses). This is why many practice Tai Chi and Chi Kung, which are branches of Chinese medicine. We have to be as strong as we can to prevent illness in the first place.
It is in this spirit that I wrote this article and I wish you all the best of health during this challenging time.
---
Beck Melinda A, Nelson Heather K, Shi Qing, Dael Peter Van, Schiffrin Eduardo J, Blum Stephanie, Barclay Denis, Levander Orville A.
Selenium deficiency increases the pathology of an influenza virus infection
The FASEB Journal express article 10.1096/fj.00-072 1fje. Published 2001
.
Beck Melinda A, Nelson Heather K, Shi Qing, Dael Peter Van, Schiffrin Eduardo J, Blum Stephanie, Barclay Denis, Levander Orville A.
Selenium deficiency increases the pathology of an influenza virus infection
The FASEB Journal express article 10.1096/fj.00-072 1fje. Published 2001
.
Banerjee Dibyajyoti, M.D., Kaul Deepak P.H.D.
Combined inhalational and oral supplementation of ascorbic acid may prevent influenza pandemic emergency: A hypothesis
Nutrition 26 (2010) 128-132
.
Banerjee Dibyajyoti, M.D., Kaul Deepak P.H.D.
Combined inhalational and oral supplementation of ascorbic acid may prevent influenza pandemic emergency: A hypothesis
Nutrition 26 (2010) 128-132
.
Matsumoto Keiji, Yamada Hiroshi, Takuma Norikata, Niino Hitoshi, Segasaka Yuko M.
Effects of Green Tea Catechins and Theanine on Preventing Influenza Infection among Healthcare Workers: A Randomized Control Trial
BMC Complementary and Alternative Medicine 2011. 11:15
.
Pradhan Pankaj, Kaushik Neha, Bhateja Pankaj, Abhimenyu
Remedial Approach: Swine Flu
International Journal of Pharmaceutical Sciences Review and Research
Volume 4, Issue 2, September-October 2010, Article 13
.
Rones-Zakaky Z, Thom E, Wollan T, Wadstein J
Randomized Study of the Efficacy and Safety of Oral Elderberry Extract in the Treatment of Influenza A and B Virus Infections
The Journal of International Medical Research
2004; 32 132-140
.
Rones-Zakaky Z, Thom E, Wollan T, Wadstein J
Randomized Study of the Efficacy and Safety of Oral Elderberry Extract in the Treatment of Influenza A and B Virus Infections
The Journal of International Medical Research
2004; 32 132-140